Schematic Diagram:
Prior to a flood or a wet weather event, the Sewer Manhole Filter (Sewer Safe) Model A is assembled and then installed (by magnetic force) inside the coping ring of the specific "hot spot" manhole that is known to always overflow. The manhole lid then sits on top of the filter also acting as a weight.
During the wet weather event, Sewer Safe allows for retention of all the solids and paper that would normally overflow out of the manhole and make an unsightly mess in the environment and nearby waterways. So now there is no mess to clean up after the event.
There is also an odour control unit that is attached to Sewer Safe which works on a timer to regularly emit a fragrance.
Sewer Safe is made from robust HDPE and its interlocking pieces can be assembled and disassembled on site in just a couple of minutes. In its dismantled state, Sewer Safe doesn't take up much room in the back of a vehicle, nor requires much storage space.
This is our pop-up version that is a permanent installation.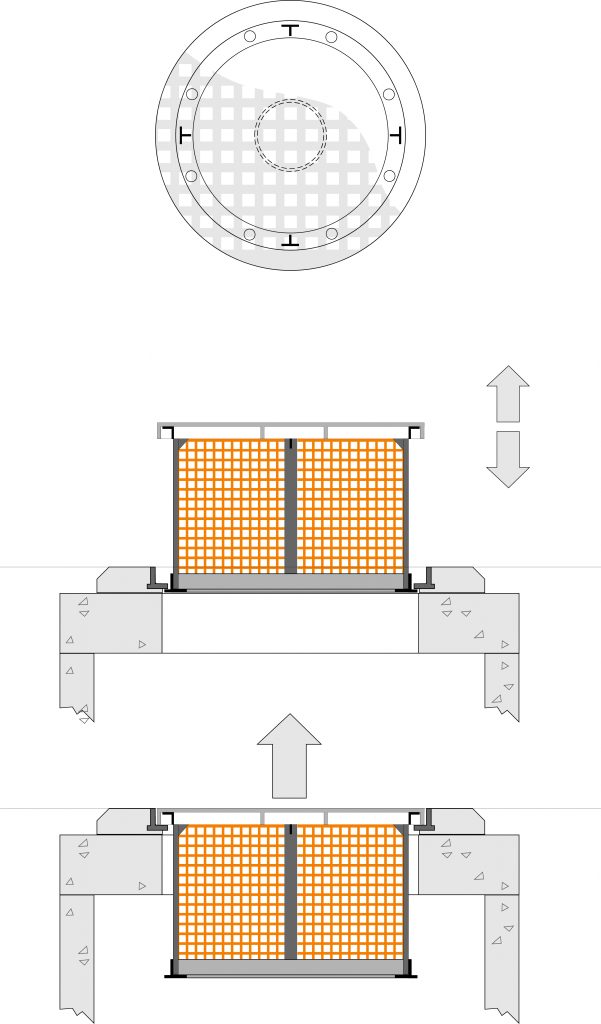 Our second Sewer Manhole Filter (Sewer Safe) Model B is the pop-up version of Model A which is installed inside the manhole and is fastened with brackets. So when the overflow occurs, Sewer Safe pushes up out of the ground with the manhole lid attached.
The benefits over Model A are:
1. Automated raising and lowering as wet weather events occur and subside.
2. Labour savings: install once and forget about it.
Plus the other benefits, common in both models:
3. No solids and paper from the sewage system polluting our environment and water ways.
4. Massive cost savings to water utilities and councils, with no expensive tankers or vacuum trucks needed any more.
Costings may be 15% higher with Model B.
Sewer Safe is a one size fits all design for manholes 570mm up to 740mm diameter.